In the Official Discraft server there are

Staff that make/moderate/help the server and bot. The different staff roles are Owner, Lead Moderator, Moderator, and Helper. Each role has its own job.
Role Descriptions
@Owner - The owners of the Bot and server. Anyone with this role are the original Creators of the bot! Only fully trusted role, any sensitive information send to them.
@Lead Moderator - Obtained by being VERY active, always helping users, know the bot in and out. And, know how to use the moderation bots.
@Moderator - Server Moderators answer questions in #support. Moderates the server. Can be obtained by being fully trusted, very active and helping a lot of users.
@Helper - They help users whenever possible. Helpers are here to help and answer as many questions as they can. Can be obtained by helping users in a timely manner in #support.
Current Staff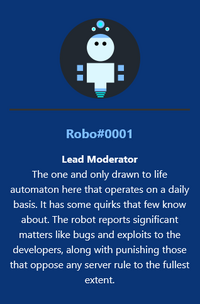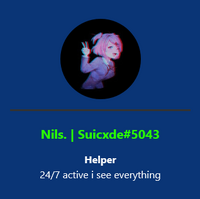 https://www.affluentproductions.org/?s=staff